About Annaloom
Handwoven. Contemporary. Ethical.
Welcome to Annaloom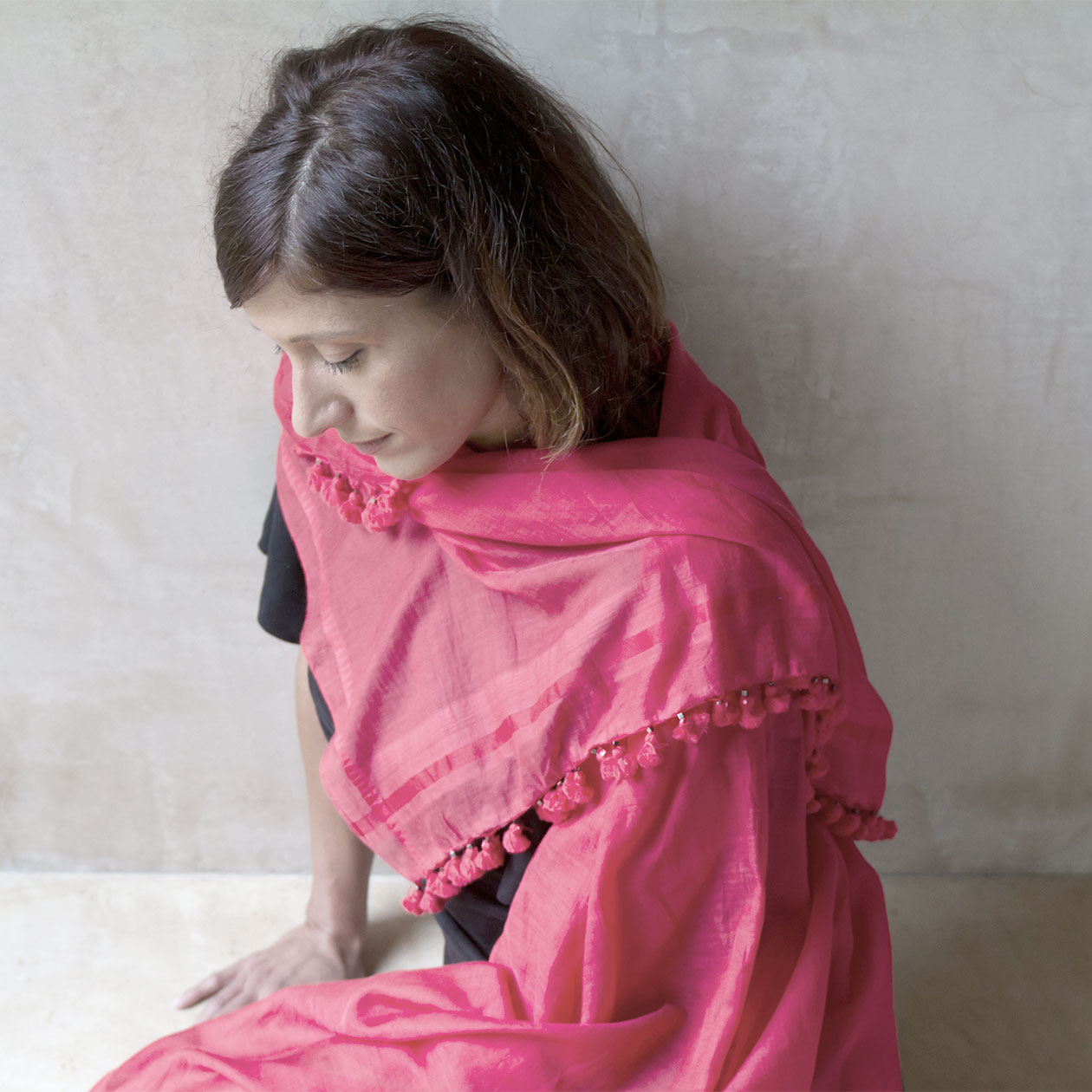 Annaloom was founded by Anna-Louise Meynell in 2013, offering beautifully handcrafted textiles with original design from ethical and sustainable sources. Each piece is woven with natural materials, using traditional techniques and by inspiring artisans dedicated to maintaining exquisite quality in their craft. The ethos of Annaloom is to support traditional hand weavers through collaborative development of contemporary yet timeless textiles.
After graduating from Glasgow School of Art in 2001, Anna-Louise spent 7 years working for a high-end silk mill in India designing jacquard furnishing fabrics for clients across the globe. Over this period she met many talented artisans, and built up her network of craftspeople. Her passion for the hand-made and respect for the skill of traditional artisans is the driving force behind Annaloom.
Anna-Louise Meynell
Annaloom Founder
Annaloom Consultancy
Anna-Louise works as a textile consultant with craftspeople and handweave organisations in India, Laos Cambodia, and Myanmar. The range of projects includes:

• Capacity building of traditional artisans
• Woven construction development & quality control training
• Designing interior fabrics and collaborating on unique commissions
• Development of craft preservation programmes
• Structure of Non Governmental Organisations
• Marketing and client communications
• Sourcing & design for European designers working with craftspeople in Asia
• Marketing and client communications
• Set up of retail systems and shop design
• Exhibition design and installation


With over 15 years experience in design, manufacture and sales in Asia and Europe, Anna-Louise brings a rich expertise to each new consultancy. If you are interested in collaborating on a project, please get in touch!
Handweaving Research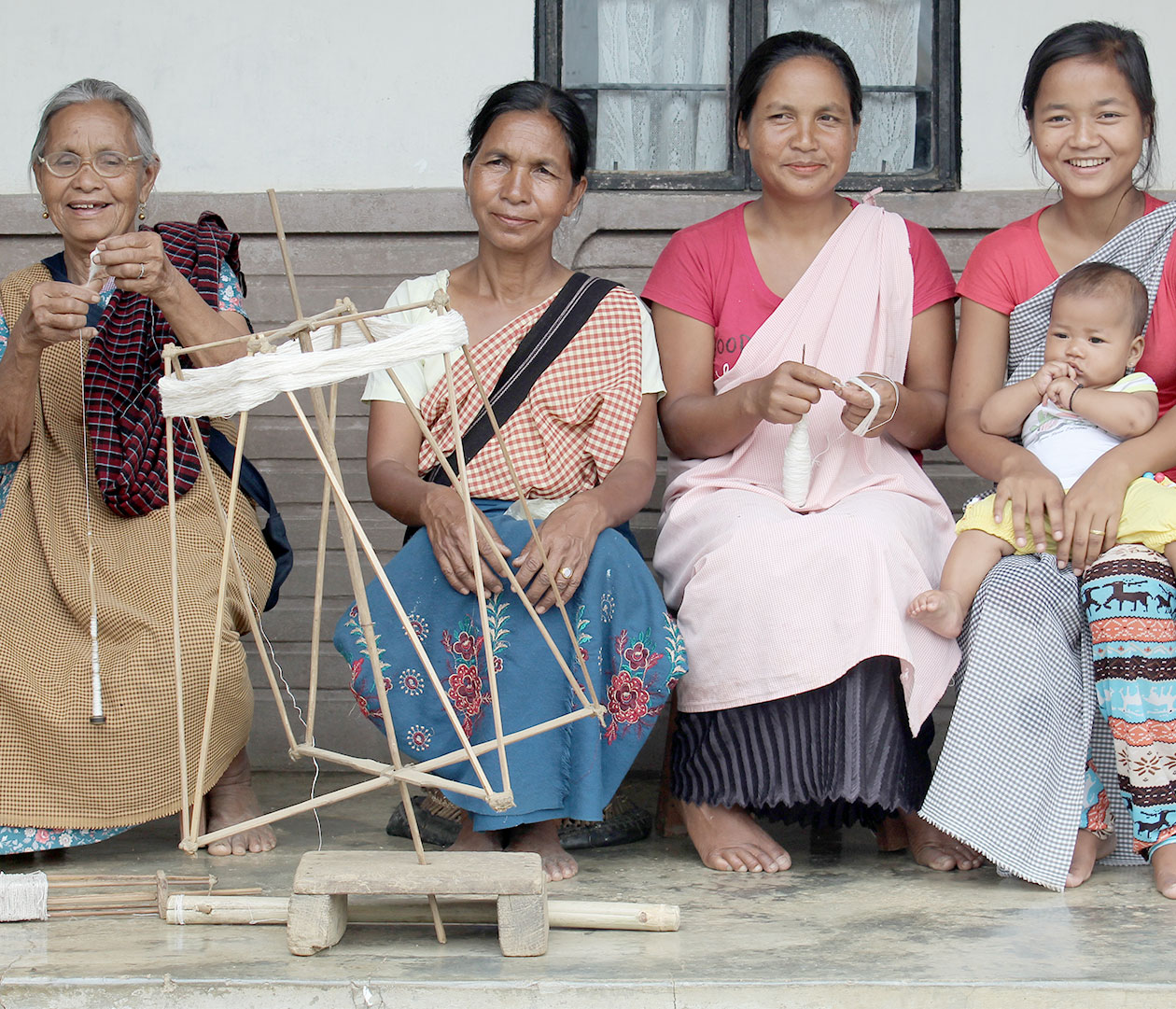 Anna-Louise is doing a part-time PhD through London College of Fashion (Centre for Sustainable Fashion). Her research is an ethnographic documentation of eri silk handweaving in Meghalaya, North East India and the community approach to preservation of this artisanal heritage.

In the remote state of Meghalaya there is little detailed documentation of traditional textile design or the tacit knowledge of the artisans who produce this distinctive 'peace' silk

There is growing activity amongst individuals, agencies and government to support the economic growth of eri silk production. This research seeks to compliment the drive towards productivity through a focus on the traditional methods of production and through understanding of the deeper socio-cultural significance of the cloth, the techniques and the artisans.